It's hard to imagine somewhere better equipped to deal with every kind of traveller – whether it be fly-and-flopper, anxious parent or squealing kid – than the Greek islands. Beyond the textbook beaches, brilliant blue waters and boat trips, there are Trojan-era temples, mustn't-miss museums and everything in between: from pop up-book seaside towns to nuttily brilliant vineyards. Here's which Greek island will suit you best.
Best for couples: Kefalonia
Most Greek islands rely on postcard good looks alone (electric blue waters, umbrella free beaches, sugar cube houses; you know the drill), but the largest of the lush, green Ionian islands is more an A to Z of Greco hits. There are pine-clad mountains and bat caves, snoozy vineyards and soft-sand beaches, eager locals, greenback turtles and goats. Hundreds of them. Sometimes, it's possible to spot wild horses grazing on the slopes of Mount Aenos.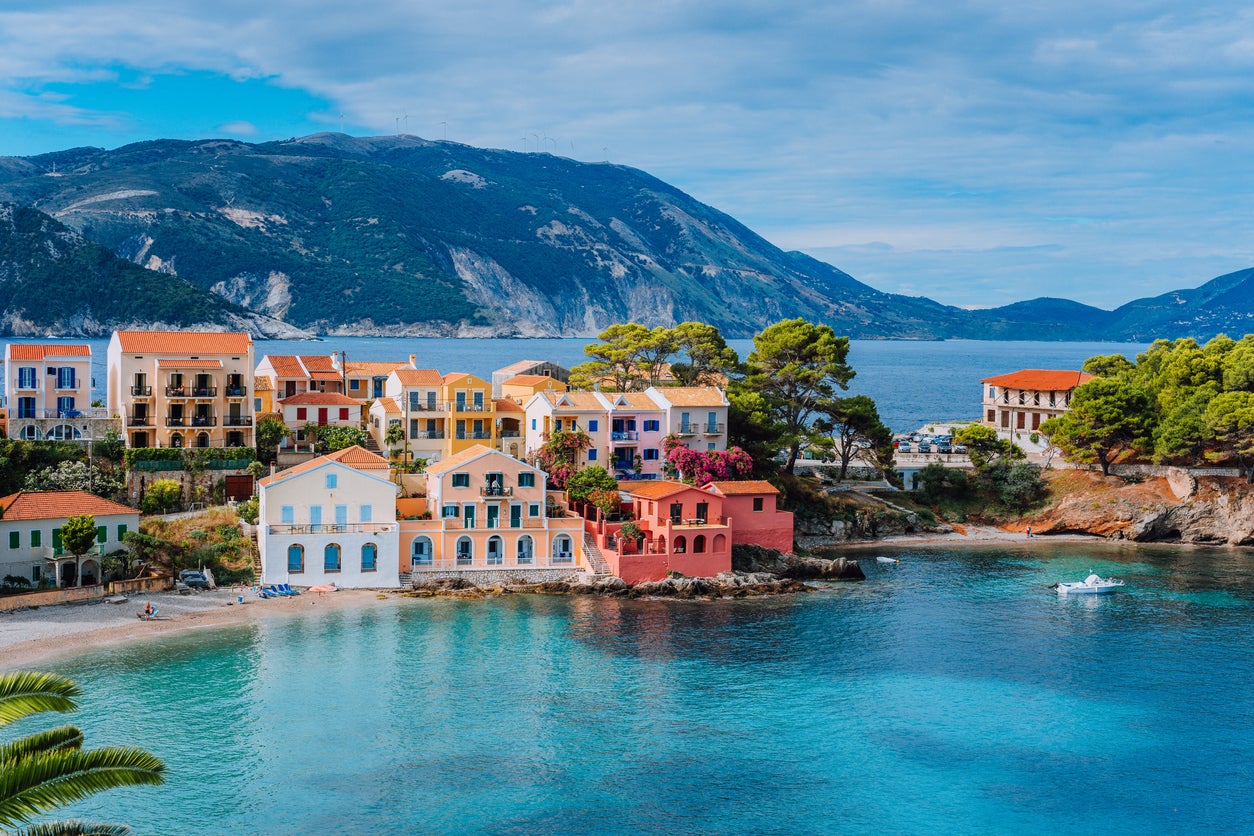 Add in a dash of literary romance – Lord Byron hung out here and it's where Louis de Bernières' Captain Corelli's Mandolin was set 25 years ago – and it could be the Greek island you've always been hankering for. Better still: it's never been in fashion like neighbouring Corfu or Zante, and the further from capital Argostoli you travel, the more the crowds thin out.
Don't miss: Fiskardo – the harbour town in the island's northeast will fill you with sudden, inexplicable joy.
Best for going slow: Hydra
Pinned on the map 68km south of Athens, this delightful, vehicle-free spot in the Saronic Islands off the Peloponnese coast feels a world away. In fact, outside of peak season when hydrofoils glide in from the capital with a Mykonos-esque crowd, it's free of much of the package tourism that's blighted so many other islands. Overdevelopment has never been a thing here and there are few concrete block buildings to scupper the views.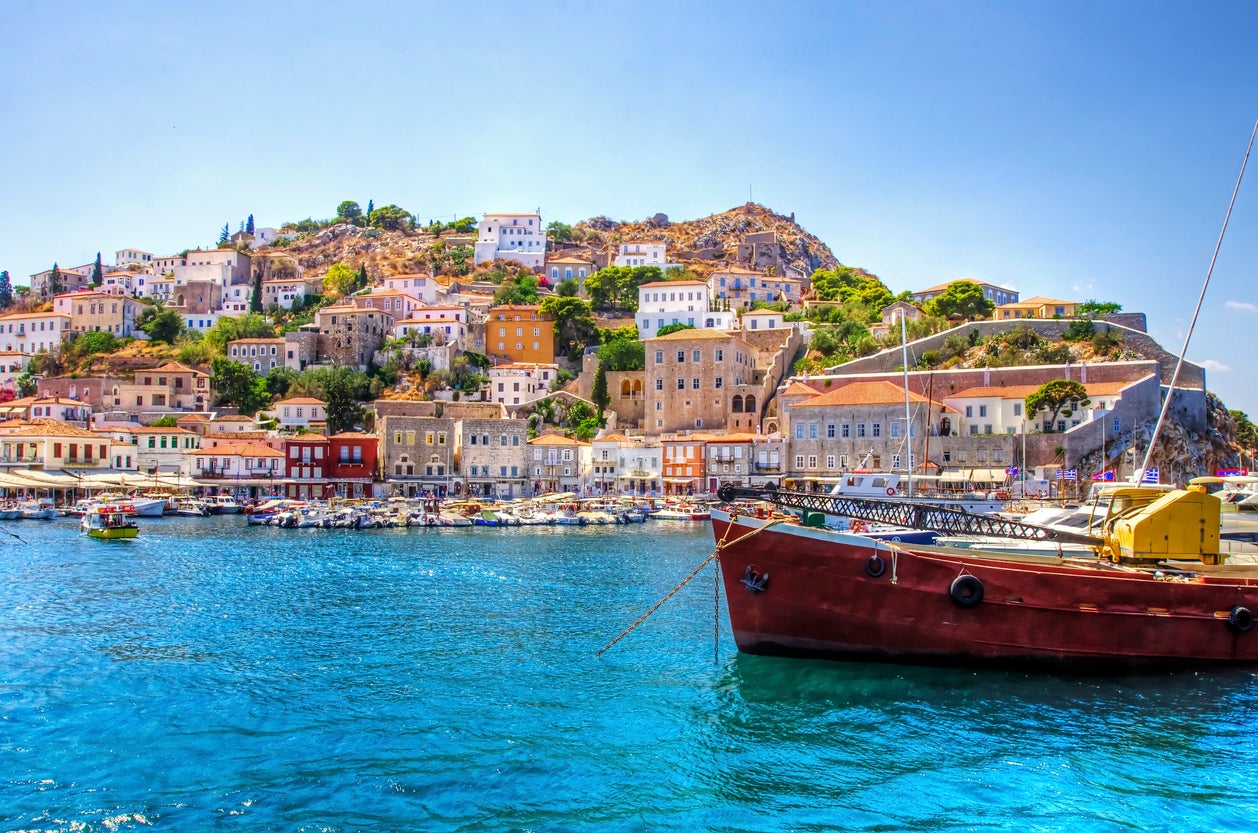 Instead, come for cliff-side galleries that lure art collectors, lemon tree-lined squares and clay-roofed mansions. Indeed, to wander its 18th-century port, cutely arranged with shingle houses and time-goes-slow streets, is to see Greece as locals do. With no temples, no must-see museums and no water parks, it's all blissfully-free from box-ticking. Music fan? Canadian crooner Leonard Cohen had a home here for years.
Don't miss: A day trip to a water taxi accessible beach like Agios Nikolaos Bay.
Best for time travellers: Delos
Off the coast of Mykonos, this island really has the Clash of the Titans vibe nailed. With some of the most extensive temple excavations in the Mediterranean, the Unesco complex delivers on big-money views, labyrinthine passages and high school history myths. Here, Ancient Greece clings to life.
Amid the ongoing archaeological digs, there is plenty to wow you. Start with the Temple of Lions and the Minoan Fountain, and don't miss the House of Dionysus. There are also plenty of colonnaded halls, market squares and titter-ye-not phallus-shaped reliefs.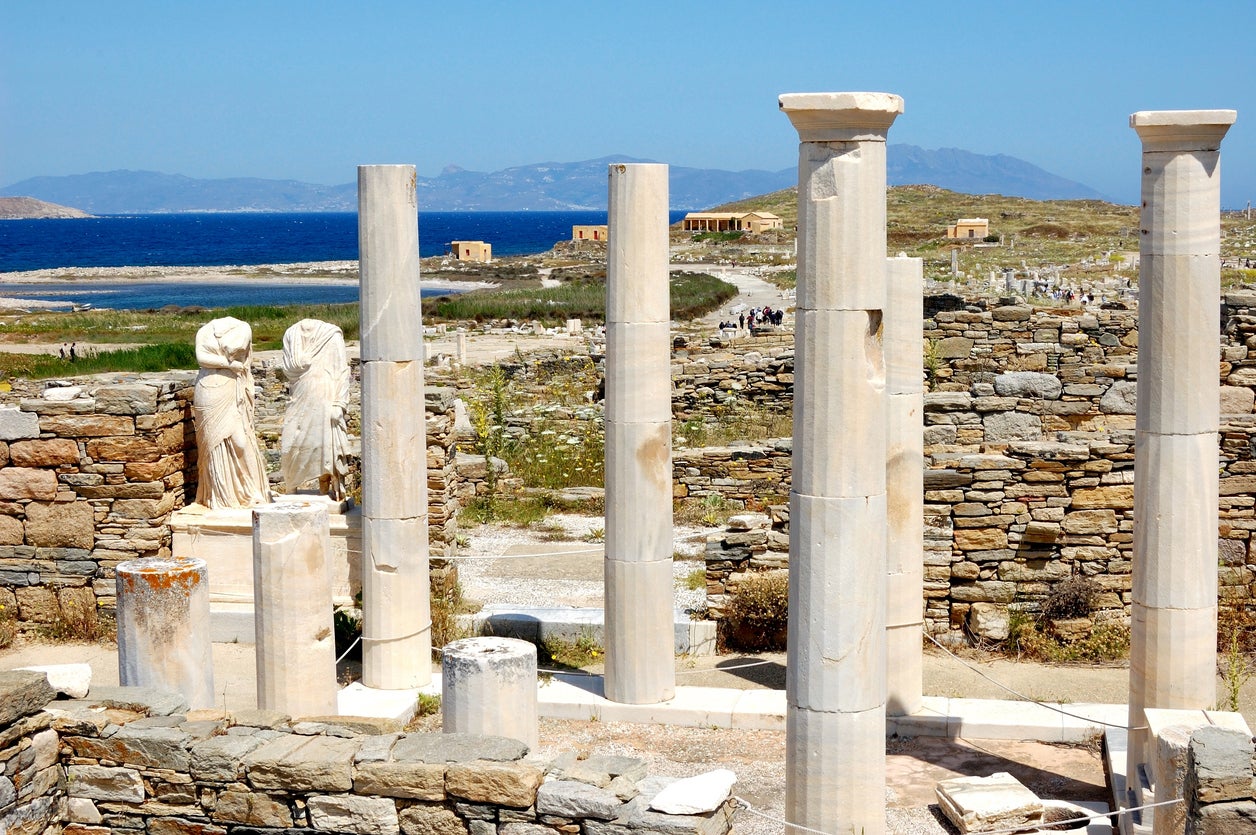 Effectively, the entire island is one gigantic open-air museum, so you'll need to be based on neighbouring Mykonos (or Tinos or Naxos further away). Thankfully, day trips are easy. It's also a prudent reminder as to what can happen to the worlds of wealth and power: mosaics are fractured and once beautiful mansions lie in ruin.
Don't miss: Any of it, really. The Archaeological Museum of Delos also helps make sense of it all.
Best for keeping busy: Corfu
Once overrun with package tourism, Venetian-influenced Corfu is on the bounce. So much so it's becoming known as a fabulous place to ditch the sun lounger completely.
Íssos Beach, all backed by sloping curves of dune-contoured sand, is the go-to for reliable cross-shore and onshore winds, and is as good as anywhere in Greece for wind-powered watersports. Windsurfing schools, kitesurfing and sailing are all on offer. Unlike elsewhere, Corfu lacks the pounding beach breaks to attract the more hardcore element of surfers, but it still has a laid back scene. Beginners should beeline to Chalikounas on the south coast, or try waterskiing or parasailing on Acharavi Beach further north.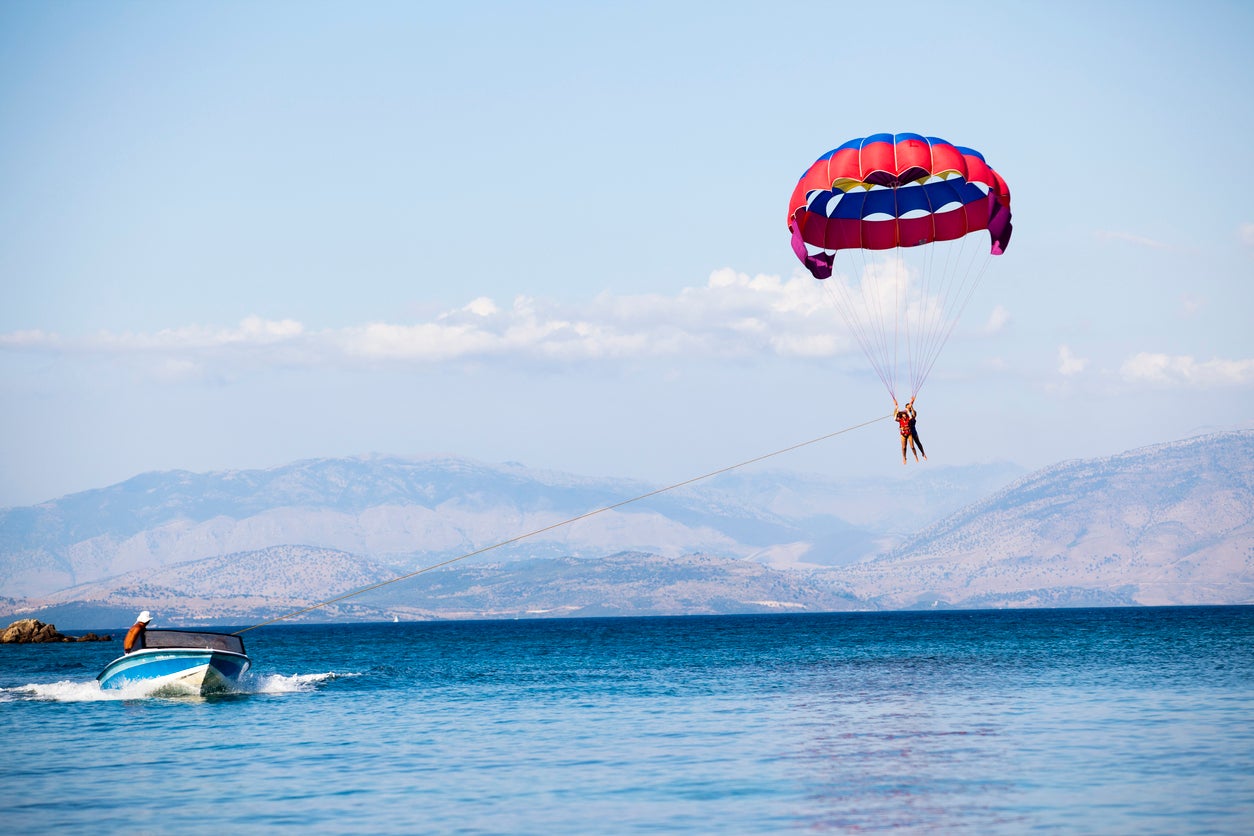 Prefer staying dry? The meandering Corfu Trail, a 200km walking route of zigzagging mule tracks, runs the length of the island and offers fabulous coastal scenery. The trail is marked by karst plateaus, steep gorges and rolling hillsides blanketed in olive groves, while along the way are idyllic tavernas to duck into.
Don't miss: Íssos Beach and the Achilleion, the summer palace of Kaiser Wilhelm, both of which make appearances in 1980s James Bond film For Your Eyes Only.
Best for foodies: Sifnos
While Mykonos and Santorini grapple with the lion's share of glammed-up restaurants in The Cyclades, far quieter Sifnos, three hours by catamaran from Athens, draws visitors for lower-key experiences. It simply fizzes with flavour.
Historically, this is down to Nikolaos Tselementes (1878-1958), a local chef who wrote one of the country's defining cookbooks – and his ongoing influence is easy to spot today.
Even the air, scented with wafts of sage and oregano, smells like a kitchen.
Locals say the success of Sifniot cooking also has its roots in the handmade terra-cotta casserole dishes that became the hallmark of the island. While most potteries have closed, plenty knock-out dishes still start life in the earthenware pots, such as grilled octopus, wood-oven feta pies and hip-trembling chickpea casseroles (skepastaria).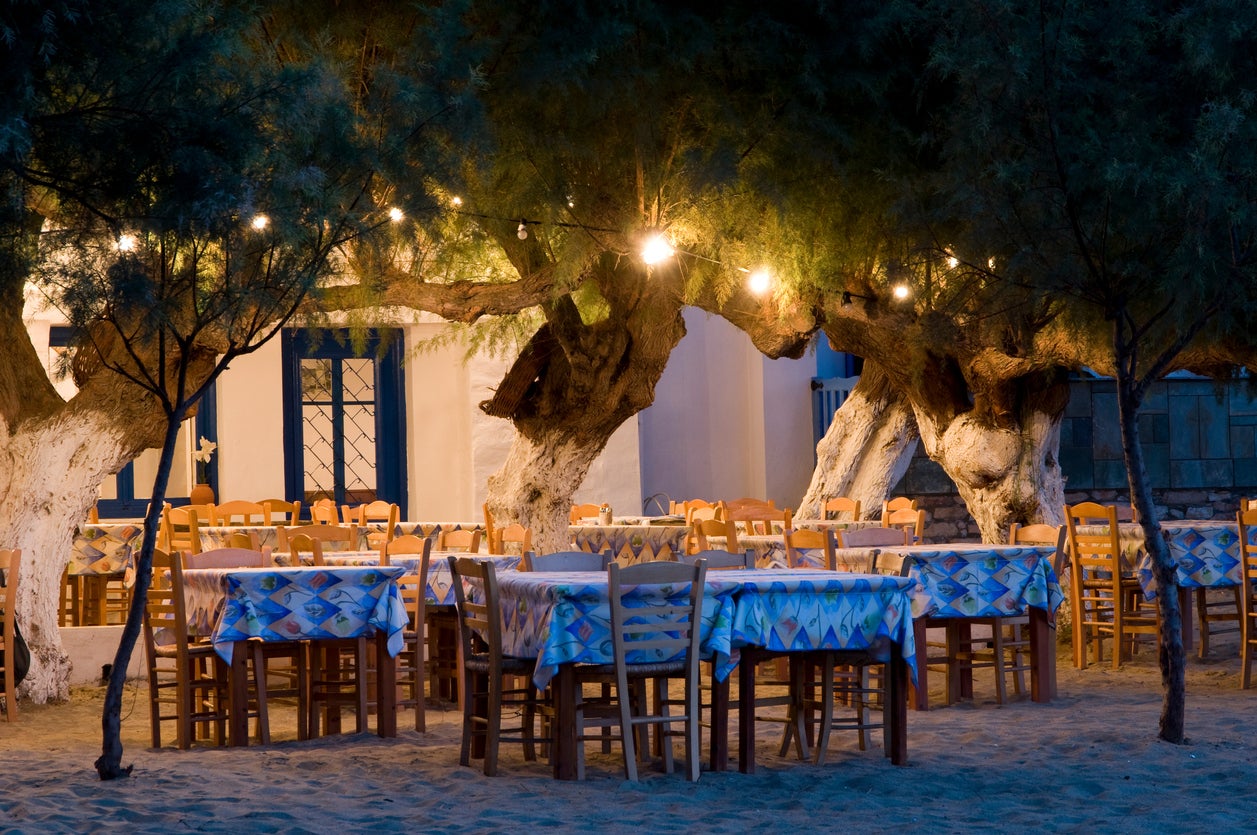 Other factors include the influence of Turkish cuisine during the Ottoman rule from 1617 and the sheer variety of ingredients. Honestly, with lamb chops, baby squid, goat, squeaky cheese, anise, sun-dried tomatoes, capers, fava beans, anchovies, olives, marjoram and mint, it's hard to go wrong.
Don't miss: Try Maiolica on Platis Gialos beach for the perfect taverna stop and refuel at Theodorou's Sweet Shop for honey and cinnamon bourekia pastries.
Best for wine lovers: Crete
Santorini? Pah. For new adventures in wine, Crete throws up plenty more surprises. The oldest wine-producing region in continuous use in Europe, it's where wine good-enough-for-the-gods is practically a human right. The island mixes it up with a blend of indigenous varieties, including delicious, lemony white Vilana and Vidiano, originally from Rethymno and Crete's most coveted grape. Cretan reds, meanwhile, span the spectrum from Kotsifali to legendary Romeiko.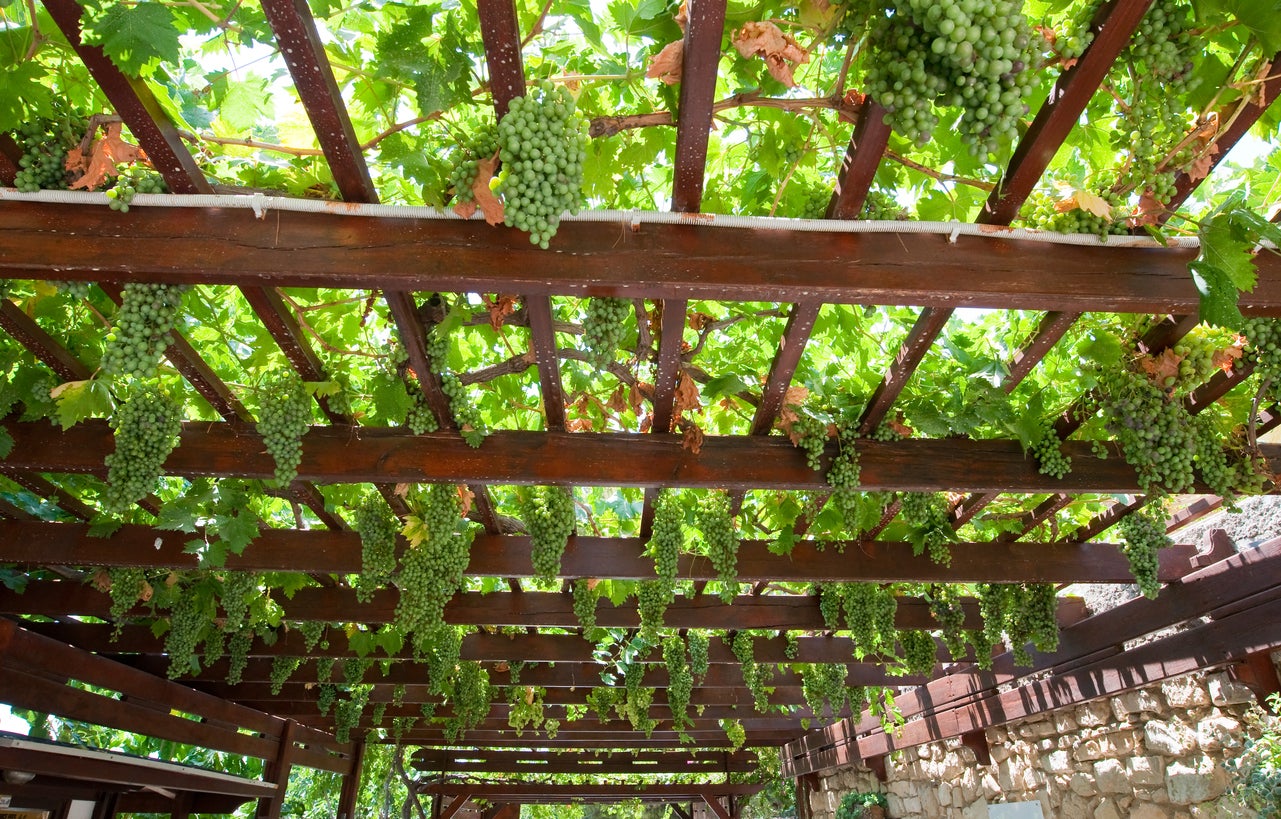 For the most interesting tipple, finish a trip with the lonely monastery of Toplou, where clay soils and arid conditions combine to turn the deep ruby fruit into something divine. By Zeus, it's phenomenal.
Don't miss: The north. The most fruitful part of the island, it's where grapevines snuggle-up to olive groves shielded from the south's warmer winds.